For more information, click on the website button below each vendor.
---
AARP NH
AARP is thriving in New Hampshire with more than 215,000 members. AARP serves as a one-stop resource for Granite Staters 50-plus. 
sustaining sponsor
---
Active Retirement Association (Durham)
Expand Your World
annual sponsor
---
Alzheimer's Association, MA/NH Chapter
Formed in 1980, the Alzheimer's Association is the leading voluntary health organization in Alzheimer's care, support and research. Their mission is to create a world without Alzheimer's Their local office is located in Bedford, NH. They can be reached 24/7 by calling 800-272-3900.
annual sponsor
---
Amramp
We are an accessibility company that provides wheelchair ramp and stair lifts for sale or rent.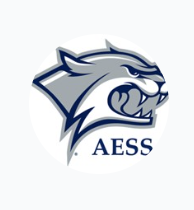 ---
Association of Exercise Science Students
ES students will perform some sort of fall risk/balance assessment/exercise assessment activity.
---
ATinNH
Assistive Technology for Aging
---
Comparion Insurance Agency
A Liberty Mutual company offering auto, home, life and pet insurance through 22 carriers!
---
Core Benefits
Core Benefits is a benefits company specializing in educating and guiding folks through the right benefits and insurance options for Medicare recipients.
---
Cornerstone VNA
The team at Cornerstone VNA provides award-winning care and support through five distinct programs: Home Care, Hospice Care, Palliative Care, Life Care-Private Duty, and Community Care. For 110 years, Cornerstone VNA has been committed to bringing services to people of all ages so that families can stay together at home, even when facing the challenges of aging, surgical recovery, chronic or life-threatening illnesses or end-of-life care.
We will be promoting the 'A Matter of Balance' program at the event. This program helps people become more confident about managing falls, identify ways to reduce falls, and learn exercises to increase strength and balance.
---
Durham Public Library
Promote available printed and digital resources
---
Easterseals NH
For over 84 years, Easterseals New Hampshire has been helping people of all ages and abilities through our 11 programs. Our work empowers individuals to improve their health and well-being, achieve greater independence, recover from substance use, develop life skills, access education, secure housing, find family, and connect with their communities.

---
Future In Sight
We advance the independence of persons who are blind and visually impaired
---
Gateway Retirement Solutions
Holistic retirement planning, including Medicare, with a focus on education.
---
Granite State Independent Living
GSIL is a statewide nonprofit empowering people with disabilities to live their best lives. We serve over 1500 consumers of all ages through 17 consumer directed programs and services.
---
Health Market Connect
Federally funded no cost health insurance assistance for NH residents
---
Hearing Assistive Technology
Demonstration of Assistive Listening devices, visual and tactile alarm clocks, pagers, doorbell signalers. Also, a review of communication access apps: voice to text, text to speech.
---
Hometown Senior Solutions
Insurance Agency Specializing in Senior Products
---
Humana
A more human way to healthcare.
sustaining sponsor
---
JSI Research & Training Institute
JSI is New Hampshire's Community Health Institute
Annual Sponsor
---
Life Forest
A Conservation Cemetery Where Trees Are Planted to serve as Memorial Markers
---
Liz Keenum Photography
Attendees can enter to win a professional photo session!
---
Moebius Yoga & Ayurveda
My courses offer simple yet powerful Yoga and Ayurveda practices for those who like a mindful, meditative, nourishing Yoga practice. These practices help you to release stress and tension, restore your body, and reconnect with the stillness that rests within your Self.
---
McGregor EMS
McGregor EMS is the primary Ambulance service for the towns of Durham, Lee, Madbury, and the UNH Campus.
---
NAMI New Hampshire
NAMI New Hampshire is a grassroots organization working to improve the quality of life for all by providing support, education and advocacy for people affected by mental illness and suicide.
---
NASW-NH Committee on Aging
We will provide information on NASW, The Committee on Aging and resources.
---
NH Alliance for Healthy Aging
Statewide initiative that focuses on the health and well-being of older adults across the state.
---
NH Legal Assistance
Advancing Justice in Aging
---
NHTI Allied Dental Health
The NHTI Dental Hygiene Program is committed to providing patients with comprehensive patient-centered care while providing our dental hygiene students with an excellent learning experience. Our primary purposes are to increase the public's awareness of oral health. We believe quality dental hygiene care is critical to the total well-being of every patient treated.
---
Northeast Passage: Define. Pursue. Achieve.
Northeast Passage provides opportunities for people of ALL abilities to define, pursue and achieve whole life health, community engagement and fulfillment through the purposeful use of sports and recreation.
---
Osher Lifelong Learning Institute (OLLI at UNH)
The Osher Lifelong Learning Institute at the University of New Hampshire (OLLI at UNH) is a member-driven, volunteer-based membership program offering an open invitation to retired and semi-retired adults who enjoy lifelong learning, social events and volunteer opportunities in accessible and safe locations. Come for the classes, stay for the friends!
---
Portsmouth Senior Activity Center - Promoting Age Friendly Programming
The Portsmouth Senior Activity Center is housed in a newly renovated, modernized Paul A. Doble Army Reserve on 125 Cottage St. It is Portsmouth's premiere community resource for mature adults. The center creates opportunities for healthy aging through social engagement, physical well-being, civic involvement, creativity and lifelong learning.
---
PRH Trauma Services
Injury Prevention
---
Relay New Hampshire
Northeast Deaf and Hard of Hearing Services
Making telecommunications accessible for all!
---
Seacoast Village Project
Seacoast Village Project is a network of older adults working together to improve their odds of being able to grow older in their own homes and communities by getting connected, getting smart and helping each other out.
---
Senior Companion Program
Senior volunteers giving companionship and transportation to homebound seniors
---
Strafford County ServiceLink
The Aging and Disability Resource Center of Strafford County
sustaining sponsor
---
St Ann Rehabilitation and Nursing Center and Bishop Gendron Independent Living
Providing information for long term care at St Ann's as well as information for Bishop Gendron Independent Living. We will have applications with us as well.
---
Strafford County Public Health Network
The Strafford County Public Health Network works to build one integrated system of community members, businesses, and organizations working together to address public health needs. They are part of Greater Seacoast Community Health, a network of health and family centers serving NH with health services for all ages, abilities, insured or uninsured, and all income levels. They strive to make their services integrated, quality, affordable, recovery friendly, trauma informed, inclusive and easy to access.
---
Sunrise Sunset 55+ Activity Center
Newmarket Recreation's 55+ Activity Center offers programs, events and trips to the older adult population in the Newmarket area.
---
Tai Chi Easy
Experience a sense of flow and relaxation. Learn a blend of simple Qigong techniques and symmetrical Tai Chi exercises that can be done while seated, in a stationary standing position, or combined with walking. The movements and practices are easy and meant to help you adjust your body and mind to the moment with movement and breath and a light focus on the present. People use the routine to manage stress and pain, reduce anxiety, improve sleep, adjust mood, and create balance. No experience or special equipment is needed.
For more information, click on the website button below. 
---
UNH Communication Sciences and Disorders
We will be offering hearing screenings and information about your aging ears!

Sw-ellness: Wellness About Swallowing

Booth will provide education to older adults about the natural aging effects with swallowing and recognizing signs/symptoms of a swallow disorder. Free swallow screens will also be provided.
---
UNH Exercise Science - Clinical Cardiac Program
We will be doing blood pressure and heart screenings as well as cardiovascular disease risk factor assessments!
---
UNH Extension Health & Well-Being
Learn about health and well-being programs that your UNH Extension offers in virtually and in your communities!
---
UNH Nutrition Program
Providing nutrition information related to the importance of older adults having a diet rich in protein, vitamin B12, and fiber. A food demonstration will be done and chicken salad will be offered. Nutrition education handouts will be available and the topics include: Protein (B12), Fiber, General nutrition recommendations for this population, a chicken salad recipe, and the elements of the recipe that highlight the important nutrients.
---
UNH Occupational Therapy
We will offer falls prevention screenings and have adaptive equipment to show that could be used to reduce falls.
---
UNH Social Work and Gerontology Multidisciplinary Minor
---
United Healthcare
Supporting sponsor
---
Older Individuals Who Are Blind or Vision Impaired Program of NH
Federal and State run program providing services, training and low vision aids to NH residents over 55 with severe vision impairments
---
Vouchers for Veterans
Veterans receive vouchers for fresh nutritious food at local participating farmers markets.
---
WellnessLink
Protect Your Health With One CallWellnessLink provides no-cost-to-you coordination and information about COVID-19.
---
WellSense Health Plan
Medicare Advantage New Hampshire
Sustaining Sponsor